Taste the belgian chocolate
village's history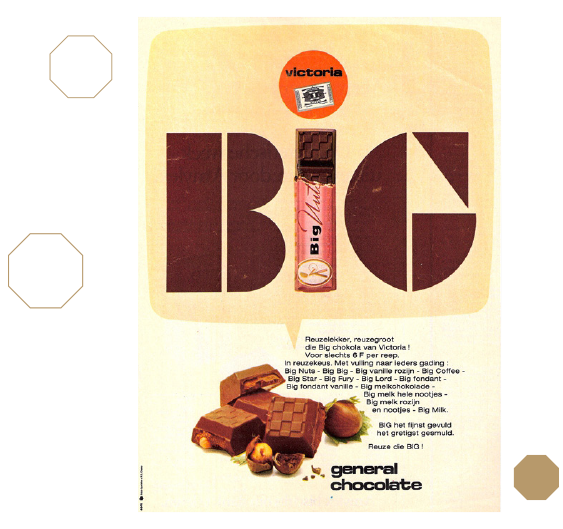 Since the 19th century, the Brussels municipality of Koekelberg has been home to what is known as the "Chocolate Village".
At the very heart of this "village" lies the historical, art deco building of the former 'Biscuiteries Chocolateries Victoria'. With its stunning ceramic murals (1904), majestic central staircase and Belle Epoque panelling, this unique setting dedicated to the treasures of chocolate will be your gateway to the Belgian Chocolate Village.
Did you know that the famous Big Nuts bar - still marketed to this day by Côte d'Or - was the Victoria Biscuit & Chocolate factory's flagship product for many years after it was created in 1953?
Jacques Brel himself might have tasted it when he was still delivering cardboard boxes to the Victoria factory while working for the family box business. That was shortly before he moved to Paris to live his "impossible dream"…